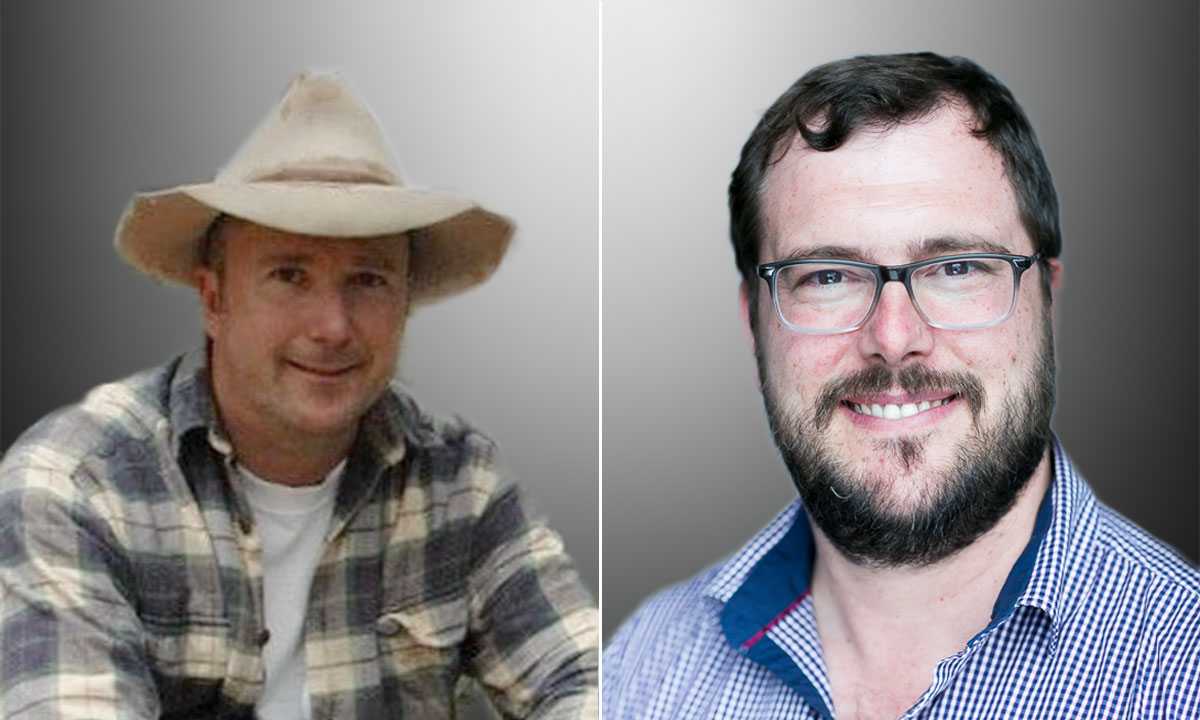 GREG COATES
SCOTT LEWIS
Published on Insights+ with MJA 16 July 2018This is the seventh article in a monthly series from members of the GPs Down Under (GPDU) Facebook group, a not-for-profit GP community-led group with 5800 members, which is based on GP-led learning, peer support and GP advocacy.
SOCIAL media, despite its detractors, has an important role to play in connecting professional groups, fostering collegiality, and promoting education through the philosophy of free open access medical education. While many professional organisations still struggle to engage with their workforce through social media, the success of groups such as GPs Down Under on Facebook shows the opportunity that social media can provide. Indeed, one of the strengths of social media is that it can provide a democratic environment where the traditional silos of representation are broken down and the broader workforce can contribute to policy. All too often, social media is used by representative bodies as a means to make public announcements, missing the valuable opportunity to engage constructively with the broader workforce.
The development of Rural Anaesthesia Down Under (RADU) is a case study in successful social media engagement. It has, for the first time, provided a forum for a segment of the rural workforce that has previously been isolated.
GP anaesthetists and the birth of Rural Anaesthesia Down Under
Little has been known about the elusive GP anaesthetist (GPA). Who are they? Where do they work? What kind of work do they do? How are they trained? How many of them are there in Australia?
The data surrounding the volume of service delivery, scope of practice, and the quality and safety of anaesthetic services delivered by GPAs have been poor. There are numerous credentialing bodies with inconsistent credentialing rules, several colleges offering continuing professional development, and multiple funding streams for GPA activity through Medicare, state health and private insurance sources. Consequently, no single central organisation has served as a central data collection repository. As such, data on the services GPAs provide and the outcome of that work are inconsistent and incomplete.
This lack of knowledge has led to supposition, myth and anecdote filling the void and characterising the profession. A simple example of this is that it is not even known just how many GPAs currently provide services in Australia. A number of myths regarding GPAs have been heard in recent memory, including "90% of GPAs work in the city" and "the Royal Australian College of General Practitioners (RACGP) only has 40 members who are GPAs". Such claims should be easy to refute, but the data have simply not been available. Unfortunately, these types of beliefs are often used to guide policy, potentially resulting in geographical restrictions, poorly targeted continuing professional development requirements and lack of representation by peak bodies.
The RADU Facebook group was created in November 2017 in response to the realisation that GPAs are often professionally and socially isolated, with few opportunities to contribute to representation regarding workforce issues and limited peer support.
RADU provides a forum for peer support, education through shared experience, and advocacy. Engagement through this group has been highly successful, with the group rapidly increasing in size and activity. At the time of writing, the group has 355 GPA members, with 3600 comments made on 190 posts in the past 2 months. Posts have varied considerably, covering topics such as workforce distribution, policy, peer support, and education. As a result of the connections that RADU has provided, new initiatives are being developed, including locum placement coordination and educational placement opportunities.
As a result of pressure from within the group, there has been an improvement in GPA workforce engagement by the learned Colleges. We are seeing a shift away from the traditional model of "eminence-based representation", where interests are represented by one or two people, usually chosen by seniority or visibility, to a model of true democratic engagement, where broad and free discussion can rapidly develop a wider consensus position.
The Rural Anaesthesia Down Under national GP anaesthesia database
The most important achievement of the group in its short existence is the development of a comprehensive workforce database – a first for this craft group.
Motivated by a desire to redress misinformation about GPAs, and just simply wanting to know how many GPAs there are in Australia, the RADU administration team, spearheaded by Dr Greg Coates, began a quest to gather data earlier this year.
We have drawn on the networking provided by the Facebook group, and the combined knowledge of members, to learn who the practicing GPAs are, where they work and when they trained. Before its development, the best data available regarding the GPA workforce came from the 2014 Rural Health Workforce National Minimum Dataset. This report estimated that approximately 410 GPAs were providing services across Australia, a number we now know is an underestimation of over 25%.
Our current best estimate is that there are 568 GPAs across Australia, with 355 in the RADU Facebook group, recognising that even this list is still likely incomplete. Our database is, arguably, the best available data on GPAs held by any organisation.
The database provides much insight into the workforce, and has comprehensively redressed a number of myths, including those mentioned above.
For example, 21% of GPAs are female and 79% are male. Interestingly, the split is close to 50/50 for the current Joint Consultative Committee on Anaesthesia trainees across the country, mirroring the changes we are seeing in the broader rural GP workforce.
Of the 522 GPAs for whom we have location data, only 19 (3.6%) work in Modified Monash Model (MMM) 1 areas, while the largest proportion (42.9%) work in MMM 4 (more remote) areas — the MMM is a recently developed geographical classification system, using up-to-date population data, which the government can use to better address the maldistribution of medical services across Australia. The claim of "90% of GPAs work in metropolitan areas" would appear to be a misinterpretation derived from Medicare data, which fail to acknowledge that most of the GPA workforce is funded by state health networks and does not bill Medicare for the anaesthetic services they provide.
GPAs are spread throughout Australia, with the Northern Territory and South Australia having the highest number of GPAs per capita. Interestingly, there has previously been a question as to whether any GPAs existed in Tasmania, but we have found five GPAs actively engaged at present. We speculate that the high number of GPAs seen in Queensland is a reflection of the state's mature Rural Generalist Pathway, and it will be interesting to see how the other state figures change with time as the promised National Rural Generalist Pathway is rolled out.
At the recent annual general meeting of the Australian and New Zealand College of Anaesthetists Rural Special Interest Group in Alice Springs, it was claimed that no GPAs trained in SA in the past 5 years were working in rural areas. Drawing on the RADU membership, it was verified that 14 GPAs who completed their training in SA since 2012 are actively engaged as GPAs in rural and remote Australia.
We also know that the Colleges themselves have incomplete data on their members, as evidenced by the suggestion that the RACGP has only 40 GPA members. Of the 315 GPAs for whom we have college affiliation information, 136 are affiliated with the RACGP, 136 with Australian College of Rural and Remote Medicine (ACRRM) and a further 43 have dual affiliation.
Conclusion
The RADU administration team is committed to further strengthening of social connections between the GPA community. We consider the role of social media to be a very positive one, and we are proud of the level of collegiality and support that has already developed within the group.
The data surrounding the demographics of GPAs are still incomplete and will continue to be strengthened. An interactive map, with real-time updates, has been created to illustrate the spread of the workforce and is available at .
To any GPAs who are yet to engage with the group, we strongly encourage you to join through Facebook, or send your details to Dr Greg Coates (dr.greg.coates@bigpond.com) to be placed on our newsletter mailing list.
Dr Greg Coates is a GPA living on the "rural fringe" of Melbourne. He predominately works doing rural locums, is a passionate educator, and a keen mentor to new GPAs in Victoria.
Dr Scott Lewis is a GPA based in the remote community of Wudinna in SA. He provides anaesthetic services to Whyalla, Port Augusta and Quorn and is a Vice President of the Rural Doctors Association of SA.
The statements or opinions expressed in this article reflect the views of the authors and do not represent the official policy of the AMA, the MJA or MJA InSight unless that is so stated.
To find a doctor, or a job, to use GP Desktop and Doctors Health, book and track your CPD, and buy textbooks and guidelines, visit doctorportal.